18-year-old Wins Cyber Security Challenge UK
18-year-old Wins Cyber Security Challenge UK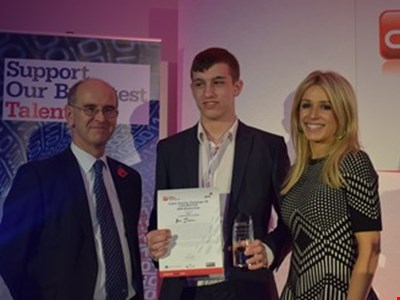 Ben Jackson, an 18-year-old student from the Sussex town of Bexhill-on-sea, has won the Cyber Security Challenge UK's Masterclass competition, making him the youngest ever champion.
Jackson beat 41 other talented amateurs in a three-day cyber-attack simulation led by PwC with help from the National Crime Agency, GCHQ and the Bank of England.
That challenge, which took part in a Security Operations Center in Shoreditch, required participants to investigate a data breach at a power station.
Working in teams, candidates were presented with the profiles of 'employees' which may have carried out the attack, and were required to work against the clock under the twin pressures of hacktivist cyber-attacks and live updates from government agencies and the company's board.
They were also tasked with keeping the operation under wraps from journalists.
All 42 finalists were apparently rated by cybersecurity experts against real world criteria covering both technical and soft skills like teamwork, leadership and communication.
The final rounds off a year-long search for the UK's most talented cybersecurity amateur, with qualifying rounds pitting participants against each other face-to-face and online.
It is hoped the competition will raise the profile of the industry and help ensure more talent is discovered to plug worsening cybersecurity skills gaps.
It's claimed that half of the candidates competing in the Masterclass competition and face-to-face rounds have indeed gone on to work in the industry.
Jackson will now be able to choose from a range of prizes including university courses, industry training and access to industry events provided by sponsors such as Sans, Bank of England, PwC, GCHQ, CompTIA, Royal Holloway University and Crest.
"It's hard to put into words how I feel but I can say it's a complete privilege to win such a well renowned competition," said Jackson in a statement.
"I'm frankly amazed that I've won. This has been a brilliant few days and a life changing experience, meeting some great people along the way. I hope to now go on to pursue a career in cybersecurity, something which I really enjoy."
Source: Information Security Magazine