#BHUSA Need For Technologists to Be Recognized and Empowered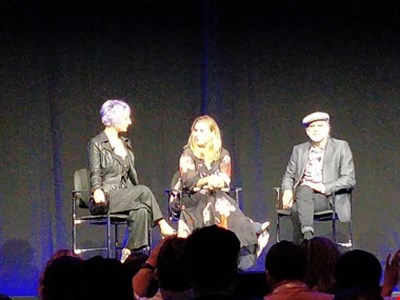 In a panel at Black Hat USA, cryptographer Bruce Schneier; Camille Francois, research and analysis director at Graphika and fellow at Harvard Law School Berkman Center; and Eva Galperin, director of cybersecurity at the EFF, talked about the benefits of technologists to society.
In a panel titled "Hacking for the Greater Good: Empowering Technologists to Strengthen Digital Society," Francois said that the concept of technologists are not new "and not tied to the nature of Black Hat and DEFCON." Meanwhile, Galperin talked of how the EFF's need to add technologists was expanded in the 1990s as people "who explained things to lawyers or take on large challenges like securing endpoints," but the role of the technologist requires a different set of skills and day-to-day work from what most companies were doing.
This is because the "notion of adversarial research is an act of public interest technology," Schneier said, and that it is "not new to me, or new to the community."
Schneier said that the concept of finding systems that are sold and relied on, and tested without the permission of the company or government, should be welcome as "they are evaluated and determine whether they should they be used."
"When we do this as academics or in a threat lab, we are engaging in the public interest," Schneier said.
Francois asked about when the Edward Snowden leaks were disclosed, saying that there was a reliance on technologists to help journalists with stories. "I was called by Glenn Greenwald to look at the documents, and journalists needed associate technologists to figure out what was going on," Schneier said.
Francois said that there is a need to better prove the capabilities of technologists who serve the public interest. Schneier said: "We are seeing a lot more groups trying to bridge technology and policy and especially our area of tech security. Some is for fame and glory, some is for funding. Technologists want to do collaboration."
Galperin said that the EFF's niche of human rights in technology is "now touching everyone's lives" and as technologists become more mainstream and important, "the opportunity for misunderstanding is higher." She said that she is finding that battles that were thought to have been won, such as backdoors in end-to-end encryption, are being re-fought.
Source: Information Security Magazine