Bletchley Park to House New National Cybersecurity College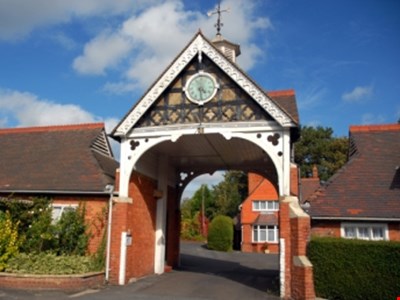 World War Two code-breaking hub Bletchley Park is set to see active service again after plans were unveiled to house a new national cybersecurity college there.
The UK's first National College of Cyber Security will end up in G Block, one of the biggest parts of the sprawling site, once renovations are completed in 2018.
The idea is to create a free-to-attend boarding school to nurture the country's most gifted 16 to 19-year-olds and turn them into the cybersecurity leaders of tomorrow.
The syllabus will apparently be created by current cybersecurity leaders, with related subjects such as maths, physics and computer science also taught.
Once the £5 million project is complete, organizations from all over the UK will also be able to host security-related events, train staff and engage the public.
The college is the brainchild of QUFARO, a new non-profit created by cybersecurity experts currently working in organizations such as Cyber Security Challenge UK; The National Museum of Computing; the Institute of Information Security Professionals; BT Security, and Raytheon.
The group also aims to create new cybersecurity courses currently not available in the UK such as those aimed at teachers or professionals looking to change careers.
Its first course, the Extended Project Qualification (EPQ), is already up and running and available for school pupils and independent learners wanting to study the subject between GCSE and university degree level.
QUFARO is also preparing to launch a new £50m investment fund next year for entrepreneurs in the cybersecurity space.
QUFARO chair, Alastair MacWilson, argued that the current cyber education landscape is complex and disjointed, meaning the UK is at risk of losing talented youngsters to other sectors.
"For those interested in forging a career in cyber, the current pathway is filled with excellent but disparate initiatives – each playing a vital role without offering a truly unified ecosystem of learning and support," he added.
"By connecting what already exists and filling the gaps, QUFARO will make it easier for budding professionals to grow their cybersecurity skills at every stage of their journey, and contribute more to the sector as a result."
QUFARO was the brainchild of Tony Sale, the man who helped save Bletchley Park from demolition in the 1990s. The six letters of the name were apparently selected at random by a computer program.
Source: Information Security Magazine