Brits Take on Europe's Best in EU-wide Cyber Security Challenge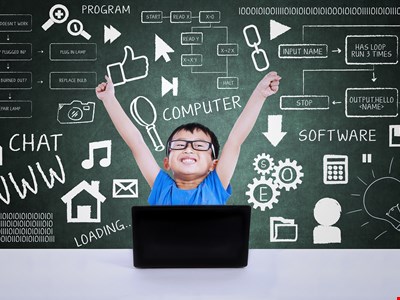 Ten of the UK's top coders are currently competing in Switzerland to win the first ever European Cyber Security Challenge.
Like its national counterpart, the competition features a series of demanding tests in disciplines such as cryptography, network analysis and digital forensics.
It was created in response to the success of national competitions across the region, notably the UK, which kicked off the craze six years ago with the very first Challenge.
They allow individuals to hone and demonstrate their skills and can be a valuable source of talent recruitment for organizations.
The UK team—split into juniors (15-20) and seniors (20-30)—is competing against teams from Germany, Spain, Romania, Austria and Switzerland.
"Our team is made up of individuals with very different backgrounds, skills and knowledge. This just goes to show that anyone, anywhere could become an expert in cybersecurity, they just need an inquiring mind and the passion to succeed," said Stephanie Daman, CEO of Cyber Security Challenge UK.
"The skills these young people possess are quite phenomenal and we're excited about showing the rest of Europe just how good the UK's cybersecurity talent is."
In related news, some of the UK's biggest security organizations including the NCA, BT, GCHQ and Qinetiq have announced their collaboration to design and run a sophisticated cyber attack simulation as part of this year's Cyber Security Challenge UK's 2015 Masterclasses.
The simulated cyber attack—which will be staged on 19 and 20 November—will run in real time and require the 42 participants to battle fictitious threat group Black Oleander, suspected of funding terrorist groups.
The two day Masterclass final will assess participants as teams and individually on technical, interpersonal and decision making skills.
Candidates can still qualify for the Masterclass competition by registering with the Challenge and playing one or more of the upcoming virtual qualifying competitions on new on-demand platform Cyphinx by 23 October.
Source: Information Security Magazine