Check Point Announces Breach Detection and Operation Technology Partnerships
Check Point Announces Breach Detection and Operation Technology Partnerships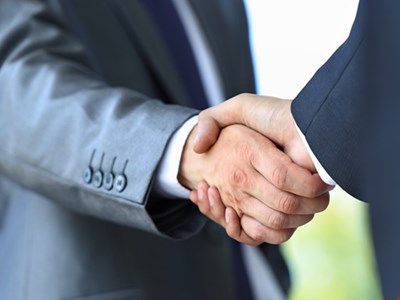 Check Point has announced partnerships with SCADAfence and GuardiCore to secure smart manufacturing networks and protect critical assets in the modern data center.
The collaboration between SCADAfence and Check Point mitigates inherent risks for manufacturers including operational downtime, process manipulation and theft of intellectual property, which can come with connecting operation technology networks with traditional information technology networks in the pharmaceutical, chemical, automotive and food and beverage industries.
"Check Point's ICS/SCADA cyber security solutions provide advanced threat prevention paired with ruggedized appliance options and comprehensive protocol support with full visibility and granular control of SCADA traffic in order to ensure vital industrial assets are never compromised," said Alon Kantor, vice president of business development, Check Point.
"We are pleased to have SCADAfence join us in offering an augmented solution to help keep customers one step ahead in securing these critical infrastructure and industrial control organizations"
Also, GuardiCore's breach detection technology, a core component of its Data Center Security Suite, has been integrated with Check Point to help organizations better protect their data centers from targeted attacks. GuardiCore now works with Check Point vSEC Virtual Gateways to provide real-time data center breach intelligence, allowing administrators to block ongoing and future attacks inside the data center and at the perimeter.
Once GuardiCore detects a breach inside the data center, it provides Indicators of Compromise to Check Point Security Gateways using the STIX API, allowing security administrators to block future attacks in the data center and at the perimeter.
Kantor said: "Integrating Check Point vSec Virtual Gateways with IOCs generated by GuardiCore enhances our comprehensive security platform. Now, our customers can quickly detect breaches and block future attacks by securing virtual machines (VMs) and applications with the full range of protections of the Check Point Software Blade architecture."
Source: Information Security Magazine