#CyberSecuredForum: Physical, Cyber Unite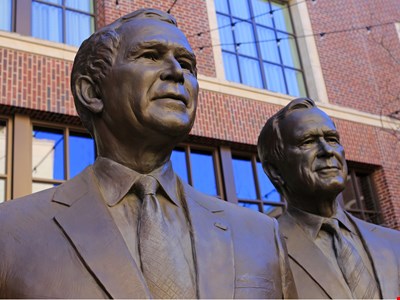 Physical and cyber are two sides of the same "security industry" coin, said George Finney, CISO, Southern Methodist University, in his keynote speech on the closing day of the Cyber: Secured Forum.
"There's not really a difference from the hacker perspective. They are trying to use whatever avenue they can to exploit your company," Finney said. Where once penetration testers might have only tested the network, now Finney has pen testers come to campus and try to break into the wireless network or use social engineering methods to access areas of campus where they aren't supposed to be.
While the university is charged with protecting student data, Finney said, "We also want to protect them, wherever they are."
The security industry is made up of people. In physical and cybersecurity, "both of us make our spouses sit with their backs to the restaurant so that we can see all the exits. We both integrate highly complex technologies, and we both know that the bad guys are going to figure out what our defenses are," Finney said.
For years, it was believed that you couldn't have cybersecurity without physical security, but today, Finney said, the opposite is also true.
Finney shared lessons he learned as the CISO of Southern Methodist University, which has integrated support for physical security technologies and cybersecurity on the same team, promoted by a major event on campus.
The opening ceremony of the George W. Bush Presidential Library and Museum was planned on the SMU campus, and Finney explained that the Secret Service told him that the event would be the biggest security event because five living presidents would be in attendance.
Finney said that his team has completed a campus-wide lock-down initiative, centralized support and increased response time to improve security for the event with the help of an integrator. The initiatives then had the lingering effect of improving the student experience, which has successfully helped to reduce crime on campus – all while hardening systems against hacking.
Source: Information Security Magazine