Elearning Program to Help Schools Crack Down on Cyber-threats
Elearning Program to Help Schools Crack Down on Cyber-threats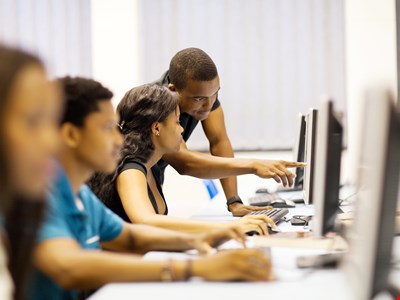 In an initiative to help combat cyber-threats to schools teachers are being given the opportunity to engage in an online training program Cyber Security for Teachers, which has been produced by The Tech Partnership and NAACE.
Designed by the award-winning eLearning provider Sponge UK the ten-module program will educate teachers on how to enhance their own cyber-safety skills with the hope they will then pass this new information on to colleagues and students.
The program is also a component of an accreditation pathway which can see a school become a Cyber Aware Institution should enough teachers take part.
Sue Nieland, Head of Learning on behalf of the Tech Partnership, said:
"This innovative content makes acquiring these vital skills enjoyable and engaging. Importantly, the learning outcomes were specified by employers – a group of over 30 cybersecurity industry experts – so teachers can be confident the resources are up to date, accurate and realistic. They represent a real contribution to school cyber-safety."
Designers of the program have focused on providing a fun and engaging eLearning experience for those who participate, with game challenges incorporated into the program.
Topics explored within the modules include encryption, cyber-bullying and recovering from a cyber-attack.
Louise Pasterfield, Managing Director, Sponge UK said:
"Video clips of cybersecurity experts allow learners to go into more detail where necessary and the game challenges help to reinforce and check knowledge in key areas.
"We've really enjoyed developing these modules, particularly given the important role they can play in helping to keep schools cyber-safe. We hope teachers will find them informative, useful and fun."
Source: Information Security Magazine