Fake Malware Tricks Radiologists Diagnosing Cancer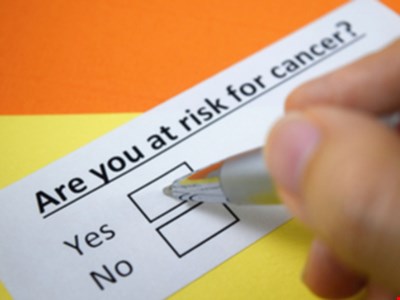 With the use of deep learning, researchers Yisroel Mirsky, Tom Mahler, Ilan Shelef and Yuval Elovici at Cyber Security Labs at Ben-Gurion University demonstrated in a video proof of concept (PoC) that an attacker could fool three expert radiologists by falsifying CT scans, inserting or removing lung cancer, the Washington Post reported.
"In 2018, clinics and hospitals were hit with numerous cyber attacks leading to significant data breaches and interruptions in medical services," the researchers wrote. "Attackers can alter 3D medical scans to remove existing, or inject non-existing medical conditions. An attacker may do this to remove a political candidate/leader, sabotage/falsify research, perform murder/terrorism, or hold data ransom for money."
Using a test dummy to highlight the vulnerabilities in picture archiving and communication systems (PACS), researchers demonstrated that 98% of the times they injected or removed solid pulmonary nodules, they were able to fool radiologists and state-of-the-art artificial intelligence (AI).
"I was quite shocked," Nancy Boniel, a radiologist in Canada who participated in the study, told the Washington Post. "I felt like the carpet was pulled out from under me, and I was left without the tools necessary to move forward."
According to the PoC, researchers built a man-in-the-middle device to use the method of attack that penetration testers demonstrated in a hospital. The researchers gained access to the radiologist's workstation and the CT scanner room after the cleaning staff opened the door for them. In a matter of 30 seconds, they installed a device running a fake malware designed to inject or remove images.
Once installed, the attackers returned to the waiting room, where they had remote wireless access and were able to intercept and manipulate CT scans, which were not encrypted.
"We note that although TLSv1.2 encryption is denoted, the payload is in cleartext. In other cases, TLS is not used at all."
Infosecurity reported on a vulnerability in ultrasound technology last month, yet another example of the cyber-threats in connected medical devices. While the healthcare sector is highly concerned about privacy and sharing medical data, the industry lags in ensuring the security of the medical devices collecting that data.
Source: Information Security Magazine