Fake Social Accounts Multiply; Can Users ID Them?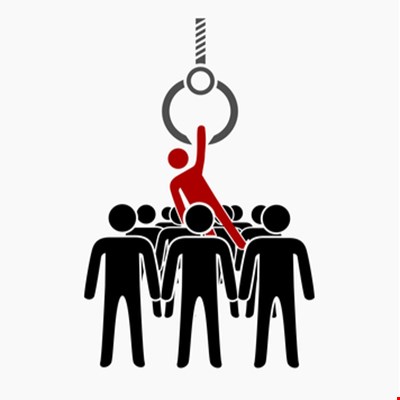 Despite Facebook and Twitter repeatedly removing illegitimate accounts from their social media platforms, the number of impersonating accounts increased 56% from 2017 to 2018 and is projected to continue to grow by 30% in 2019, according to research from ZeroFOX.
Because of this rapid proliferation of fake accounts, it is becoming increasingly more difficult for users to distinguish between accounts that are real or fake, the research found. In an April 23 blog post, ZeroFOX's Diana Parks wrote, "There is no denying that fake profiles run rampant on social media and digital platforms. Between October 2017 and September 2018, Facebook alone removed almost 2.8 billion illegitimate accounts worldwide. By some estimates, this accounts for between 25–35% of all Facebook accounts."
While fake accounts online are inevitable, they are also highly problematic and pose security risks to individuals and organizations. Bad actors use fraudulent accounts to target individuals using social engineering. Others use fake accounts for scams or to distribute malicious content, phishing and malware, or even inappropriate content.
Still, not everyone can easily distinguish which social media accounts are fake. Despite a 2018 post offering users tips on how to spot a fake account, the number of impersonating profiles has increased across social networking sites. This continued growth promoted ZeroFOX to develop a quiz in which users are challenged to correctly identify the fake social media account.
In addition, research from the ZeroFOX Alpha team found that since 2017 there has been a steady growth in the number of both brand and executive impersonations. "Between 2017 and 2018, brand impersonations for ZeroFOX customers increased by 5%. Based on current projections, the ZeroFOX Alpha Team anticipates an estimated 17% increase in brand impersonations over the next year. The numbers are even more staggering for executive impersonations," Parks said.
Fake accounts impersonating top executives and VIPs reportedly grew by over 300% between 2017 and 2018 and are expected to rise another 47% in 2019.
Source: Information Security Magazine