FireEye Adds Threat Intelligence to Portfolio with Acquisition of iSIGHT Partners
FireEye Adds Threat Intelligence to Portfolio with Acquisition of iSIGHT Partners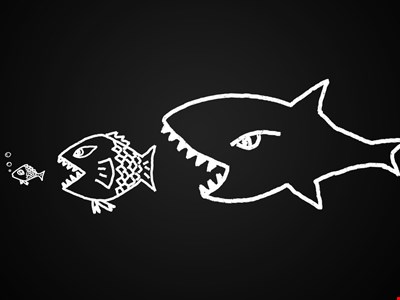 FireEye has announced the acquisition of threat intelligence provider iSIGHT Partners for $275 million.
With an ambition to create an "advanced and comprehensive cyber-threat intelligence operation", FireEye said that customers of both companies will benefit from lower business risk through higher fidelity alerts, context to prioritize threats, and strategic insights to proactively prepare for targeted threats.
Existing and new customers will be able to purchase new threat intelligence products tailored to their organization's specific threat profile. FireEye said that its existing customer base will see increased protection from the iSIGHT intelligence network, which will feed core threat intelligence into the DTI ecosystem that is continually refreshed every 60 minutes from iSIGHT's 100+ global analysts.
David DeWalt, FireEye chief executive officer and chairman of the board of FireEye said: "Forward-looking security organizations—from governments to the private sector—know threat intelligence is the key to establishing a robust security posture tuned for the threats targeting each organization.
"As the cyber operations become integrated with physical, geopolitical and competitive conflict, an intelligence-led approach to security will be key in detecting the most sophisticated threats and responding to them quickly and effectively."
John Watters, iSIGHT's founder, said that the combination of FireEye, Mandiant and iSIGHT can make the benefits of intelligence-led security available to a broad range of organizations.
"When coupled with the technology and services of FireEye and Mandiant, this intelligence capability is a game changer for the industry and enables an intelligence-led security model that other security companies will be hard pressed to replicate," he said.
In an email to Infosecurity, Scott Crawford, research director at 451 Research said that the news was not entirely unexpected, as threat intelligence has been a fairly visible market, but much of the venture investment has been in the threat intelligence platforms.
"What's a bit surprising is the acquisition of a threat intel provider (although Cyveillance was recently acquired from Qinetiq by Lookingglass)," he says. "Two things that would seem to mitigate against providers are the fact that they are very people-driven businesses, hence profitability can be at risk of the cost of expertise.
"Another factor is that organizations that focus on threat attribution can be a bit problematic for a major acquirer to swallow, since naming names in a market the acquirer would like to penetrate can have repercussions, and could increase the acquirer's risk of becoming a target themselves.
"FireEye clearly has few concerns about the latter, given its earlier acquisition of Mandiant. Acquiring iSIGHT seems to play to its Mandiant strengths to increase the emphasis on the threat insight side of the house, playing to the interest in threat intelligence as the product side faces a number of challenges: increased competition and struggles to win the hearts of investors just to name two."
Crawford believed that iSIGHT Partners will complement Mandiant, as one of the more recognized providers of threat intelligence feeds on the broad threat landscape, whereas Mandiant tends to focus on incident response and specific threat actor groups.
"The fusion of threat intelligence with security technology is an ongoing theme of both FireEye and iSIGHT Partners, which FireEye can be expected to play on to up its competitive positioning in threat recognition and defense," Crawford says.
Source: Information Security Magazine