Four in Five Britons Fearful Trump Will Abuse their Data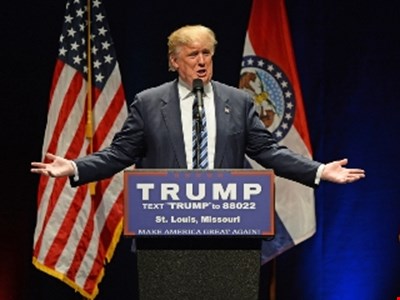 More than three-quarters of Britons believe incoming US President Donald Trump will use his surveillance powers for personal gain, and a similar number want reassurances from the government that data collected by GCHQ will be safeguarded against such misuse.
These are the headline findings from a new Privacy International poll of over 1600 Brits on the day Trump is inaugurated as the 45th President of the most powerful nation on earth.
With that role comes sweeping surveillance powers – the extent of which was only revealed after NSA whistleblower Edward Snowden went public in 2013.
There are many now concerned that Trump, an eccentric reality TV star and gregarious property mogul, could abuse such powers for personal gain.
That's what 78% of UK adults polled by Privacy International believe, and 54% said they had no trust that Trump would use surveillance for legitimate purposes.
Perhaps more important for those living in the United Kingdom is the extent of the information sharing partnership between the US and the UK.
Some 73% of respondents said they wanted the government to explain what safeguards exist to ensure any data swept up by their domestic secret services doesn't end up being abused by the new US administration.
That fear has become even more marked since the passage of the Investigatory Powers Act or 'Snoopers' Charter', which granted the British authorities unprecedented mass surveillance and hacking powers, as well as forcing ISPs to retain all web records for up to 12 months.
Privacy International claimed that although it has privately been presented with documents detailing the info sharing partnership between the two nations, Downing Street has so far refused to make the information public.
The rights group and nine others are currently appealing to the European Court of Human Rights to overturn a decision by the Investigatory Powers Tribunal (IPT) not to release information about the rules governing the US-UK agreement.
"UK and the US spies have enjoyed a cosy secret relationship for a long time, sharing sensitive intelligence data with each other, without parliament knowing anything about it, and without any public consent. Slowly, we're learning more about the staggering scale of this cooperation and a dangerous lack of sufficient oversight," argued Privacy International research officer, Edin Omanovic.
"Today, a new President will take charge of US intelligence agencies – a President whose appetite for surveillance powers and how they're used put him at odds with British values, security, and its people… Given that our intelligence agencies are giving him unfettered access to massive troves of personal data, including potentially about British people, it is essential that the details behind all this are taken out of the shadows."
Source: Information Security Magazine