GCHQ Boss: China's Tech Rise a "First Order" Cyber Challenge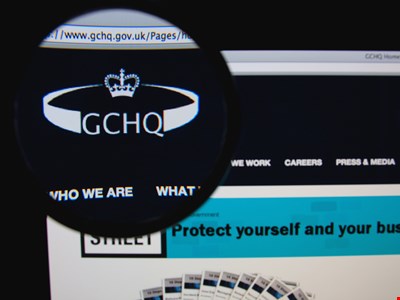 The cybersecurity challenges facing the world from Chinese technology go way beyond Huawei and will be incredibly complicated to manage over the coming decades, the head of GCHQ has warned.
Speaking at the International Institute for Strategic Studies Singapore yesterday, director of the UK's eavesdropping agency, Jeremy Fleming, repeated his counterpart at the National Cyber Security Centre (NCSC) in downplaying the state-sponsored threat from Huawei.
However, he acknowledged that security issues had beset the firm and that 5G networks should therefore not be dominated by a single player.
"A market consolidated to such an extent that there are only a tiny number of viable options will not make for good cybersecurity. That's regardless of whether those options are Western, Chinese, or from somewhere else," argued Fleming.
"Experience shows that any company in an excessively dominant market position will not be incentivized to take cybersecurity seriously. So we need a diversified market, competing on quality and security, as well as price."
However, he added that the role of China in the globalized tech space goes beyond one telecoms provider, and presents "a first order strategic challenge for us all.
"We have to understand the opportunities and threats from China's technological offer. We have to understand the global nature of supply chains and service provision irrespective of the flag of the supplier," said Fleming.
"We have to take a clear view on the implications of China's technological acquisition strategy in the West, and help our Governments decide which parts of this expansion can be embraced, which need risk management, and which will always need a sovereign, or allied, solution."
He branded the challenge "hugely complex" and claimed it would span the next few decades.
"How we deal with it will be crucial for prosperity and security way beyond 5G contracts," he added.
Source: Information Security Magazine