ICO Raids Nuisance Call Firms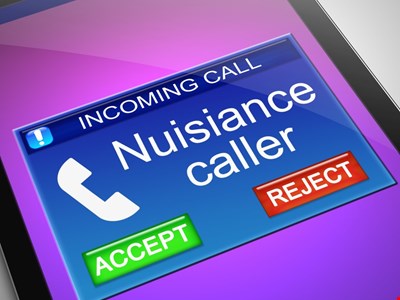 The Information Commissioner's Office (ICO) has raided the offices of two companies suspected of making millions of nuisance calls.
The UK's privacy watchdog said this week that the execution of search warrants in Birmingham and Brighton were part of a year-long campaign launched after it received over 600 complaints about the firms.
The companies are said to have breached the Privacy and Electronic Communications Regulations (PECR) 2003 as recipients were unable to identify who the calls were from or opt out. The calls themselves typically focused on road traffic accidents, personal injury claims and insurance for household goods, the ICO said.
"Today's searches will fire a clear warning shot to business owners who operate outside the law by making nuisance marketing calls to people who have no wish to receive them," said Andy Curry, head of the ICO's anti-nuisance call team.
"The evidence seized will help us identify any illegal business activities and assist us to take enforcement action, which may include action against the directors, on behalf of the victims who have turned to us for help."
The ICO has issued a string of big-name fines to nuisance call companies, although until recently it was hampered by a legal loophole which allowed the directors of such businesses to declare bankruptcy, escape paying and start a new business.
That came to an end in December last year after it was finally granted legal power to fine directors directly up to £500,000 for their part in any activities that break the PECR.
In February, the directors of two nuisance call companies were handed multi-year directorship bans as part of the ICO's ongoing efforts to crack down on the practice.
Global spam calls climbed by 325% over 2018 to hit 85 billion worldwide, according to findings from Hiya released last month.
Source: Information Security Magazine