Insider Threats Biggest Fraud Concern for UK Businesses
Insider Threats Biggest Fraud Concern for UK Businesses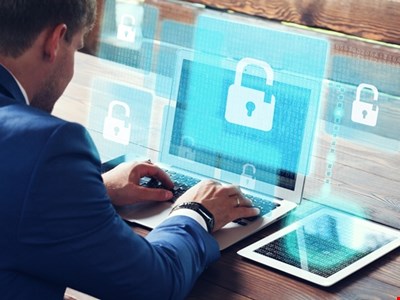 EY's 2016 Global Forensic Data Analytics Survey, Shifting into high gear: mitigating risks and demonstrating returns has highlighted the concerns UK organizations currently have regarding the risk of cyber breaches and insider threats.
According to the survey, which was conducted globally across various industry sectors including financial services, life sciences, manufacturing and power and utilities, a large percentage of UK businesses perceive the possibility of insider threats (such as malicious employees stealing, manipulating or destroying data) to be one of the greatest security risks they are currently facing. The survey asked 66 UK respondents to outline their most poignant concerns surrounding fraud and corruption, with 83% (the highest globally) stating that cyber breaches and insider threats are the fastest growing fraud risks they have. Anxieties regarding claims for false travel expenses or the abuse of entertainment were regarded to be the second highest fraud risks, with 65% of respondents voicing their concerns regarding these issues. UK businesses clearly consider anti-fraud measures to be of significant importance and 68% feel they should be doing more to improve their current procedures.
Paul Walker, EY's UK Head of Forensic Technology & Discovery Services, said:
"UK companies are facing both old and new challenges in fraud prevention. It is interesting to see that the more 'low tech' forms of fraud, such as submitting false receipts, still pose a big concern for many companies as well as the evolving threat of cybercrime, which is now an everyday reality and a relentless challenge in order to stay ahead of the hackers."
So what can companies do to ensure they have the best anti-fraud procedures in place as possible?
The increasing threat of fraud and cyber risks coupled with new technologies and sophisticated surveillance techniques has resulted in the use of Forensic Data Analytics (FDA) becoming more mainstream across UK organizations. Respondents also reported an increased use of social and web monitoring tools to track down fraudsters, with feedback from three out of five global respondents suggesting they plan to spend more on FDA in the next two years
Paul Walker added:
"The UK Government and regulators have a strong track record of tackling fraud and corruption. Our survey shows that businesses are also taking these threats seriously, especially as fraudsters and hackers find new ways of perpetrating crimes.
"There is, of course, always more to be done and a focus on proactive monitoring as well as continued investment in new technology will ensure UK businesses continue to lead the way in addressing fraud and corruption risks."
Source: Information Security Magazine