Louisiana Governor Declares Emergency After Ransomware Blitz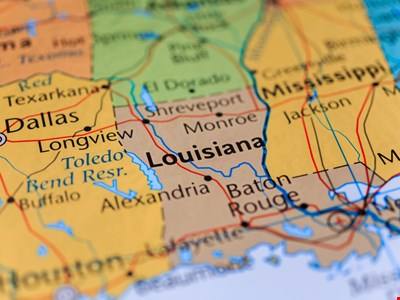 The governor of Louisiana has declared a state of emergency after ransomware attacks knocked out IT systems in three school districts.
The outages occurred in Sabine, Morehouse, and Ouachita parishes in North Louisiana, with the declaration made to ensure that cybersecurity experts from the state's National Guard, State Police, Office of Technology Services and others are on hand to help local governments respond.
"The state was made aware of a malware attack on a few north Louisiana school systems and we have been coordinating a response ever since," said John Bel Edwards in a statement.
"This is exactly why we established the Cyber Security Commission, focused on preparing for, responding to and preventing cybersecurity attacks, and we are well-positioned to assist local governments as they battle this current threat."
It's not the first time such a declaration has been made, something similar happened in Colorado in 2018 after a SamSam attack crippled local services. However, the latest incident highlights the continued threat posed by ransomware.
In South Africa, some Johannesburg residents have suffered power outages after local provider City Power was hit by ransomware on Thursday morning, local time. Customers are unable to access the firm's website for information and suppliers are unable to log invoices, it said in a series of tweets over the past few hours.
"City Power will continue to work throughout the night to recover the systems and restore remaining applications. We are hoping that if everything goes according to plan, everything should be restored by Friday," it said.
Ilia Kolochenko, founder of security firm ImmuniWeb, argued that this is just the beginning.
"Cities, and especially their infrastructure sites, are usually a low-hanging fruit for unscrupulous cyber-gangs. These victims will almost inevitably pay the ransom as all other avenues are either unreliable or too expensive. Cryptocurrencies make such crimes technically impossible to investigate in most cases, letting the wrongdoers enjoy impunity," he added.
"Law enforcement agencies are already overburdened with an increasingly growing pipeline of sophisticated investigations, often aggravated by continuous lack of financing and unfriendly colleagues from foreign jurisdictions. Unless governments develop, finance and duly enforce security regulations purported to safeguard cities and municipalities, we will soon dive into a darkness, facing grave accidents involving airports and other objects of critical infrastructure."
Source: Information Security Magazine