MassCyberCenter Says State Faces Increased Threats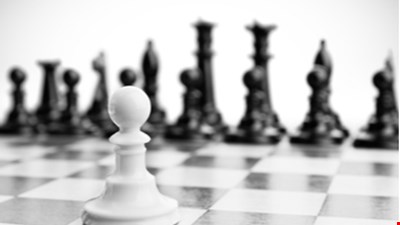 The state of Massachusetts is reportedly facing increased cyber threats from adversaries who are trying to steal sensitive information, according to the Gloucester Daily Times.
In an interview with Stephanie Helm, director of the MassCyberCenter, State House reporter Christian M. Wade learned that the state's computer systems as well as Massachusetts businesses and individuals are at risk due to increased cyber threats.
"The threat is very real, and anything that is computer-based is vulnerable to exploitation," Helm told the Gloucester Daily Times. "The severity of the threats depend on the adversary and their objective. Sometimes they want your information, sometimes they want your money."
"We have a lot of very unique intellectual property in Massachusetts that we need to do our best to protect," she said. "We've also got a lot of big corporations, and their livelihood is based on strong cybersecurity."
Part of the Massachusetts Technology Collaborative, the MassCyberCenter is an initiative to improve cyber-resiliency and strengthen the cybersecurity ecosystem in Massachusetts. Developed two years ago, the center's mission is to "enhance conditions for economic growth through outreach to the cybersecurity ecosystem of Massachusetts while fostering cybersecurity resiliency within the Commonwealth," according to its website.
Lofty goals for a team of two: director Helm and Meg Speranza, resiliency program manager. "Consistent with the efforts that Governor Baker announced in his 2017 State-of-the-State address, Massachusetts has made combatting advanced cyber threats a priority," said Michael Figueroa, executive director, Advanced Cyber Security Center.
"While vulnerabilities certainly exist, the state, and New England in general, continues to lead the nation in not just patching the problem areas, but leveraging its public/private relationships to build a stronger and safer support infrastructure that will be more resilient to future attack trends. Only through a community-level collaborative defense approach that breaks down the information sharing boundaries between public agencies and the private sector will we be effective and shifting the cybersecurity advantage back in favor of the defender."
Source: Information Security Magazine