MPs Repeat Calls for Russian Brexit Meddling Probe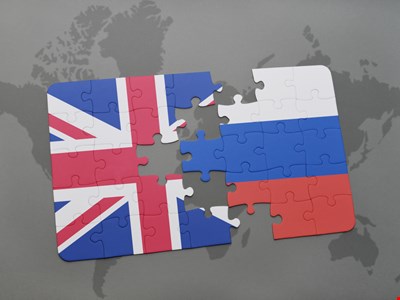 MPs have repeated their calls for tech companies to be more heavily regulated to combat disinformation online, and for the government to investigate Russian meddling in the EU referendum.
The long-awaited final report into 'fake news' from the Digital, Culture, Media and Sport Committee was released yesterday, with some harsh words for Facebook and plenty of recommendations for the government.
Among other things, it recommended that a previously announced 2% tax on social media companies operating in the UK be used to fund regulator the Information Commissioner's Office (ICO).
It also called for a compulsory Code of Ethics for social platforms overseen by an independent regulator, and legal liability for tech firms to take down any harmful or illegal content on their sites.
There were also wider calls for electoral law in the UK to be reformed to help improve transparency and regulation of online political advertising.
"We are open to meaningful regulation and support the committee's recommendation for electoral law reform," Facebook said in response. "But we're not waiting. We have already made substantial changes so that every political ad on Facebook has to be authorized, state who is paying for it and then is stored in a searchable archive for seven years. No other channel for political advertising is as transparent and offers the tools that we do."
Another major part of the committee report was devoted to foreign influence in the UK political process. It's something being investigated by special counsel Robert Mueller in the US, but so far campaigners have been frustrated by Theresa May's reticence in launching any kind of formal investigation.
"We repeat our call to the government to make a statement about how many investigations are currently being carried out into Russian interference in UK politics," the report concluded.
"We further recommend that the government launches an independent investigation into past elections — including the UK election of 2017, the UK referendum of 2016, and the Scottish referendum of 2014 — to explore what actually happened with regard to foreign influence, disinformation, funding, voter manipulation, and the sharing of data, so that appropriate changes to the law can be made and lessons can be learnt for future elections and referenda."
The report also called for a total ban on foreign donations in UK elections.
Leave.EU is currently the subject of a criminal investigation by the National Crime Agency (NCA), referred by the Electoral Commission, after suspicions that Brexit backer Aaron Banks was not the source of a multi-million pound donation as he has claimed.
His firm Eldon Insurance, and Leave.EU, were fined £120,000 earlier this month by the ICO for serious data protection failings related to their use of voter data.
Source: Information Security Magazine