New Laws in Asia Pacific Impact Threat Landscape
The Chinese government is enabling law enforcement and military to monitor citizen behavior through advanced artificial intelligence and video surveillance, according to Charity Wright, former NSA and cyber threat intelligence analyst, IntSights Cyber Intelligence, who presented at the Asia Pacific & Japan 2019 RSA Conference.
In her presentation, Dark Consequences: How New Laws Are Impacting the Cyberthreat Landscape, Wright said the Chinese government has developed and implemented technology that can recognize people by their facial features and movements, eye color, hair color and distinct marks in an effort to increase national security. "This technology is implemented through millions of cameras across the nation and in airports and is allegedly able to find an individual in real time and send location information to law enforcement," Wright wrote in an email to Infosecurity Magazine.
Additionally impacting the cyber-threat landscape is Vietnam's Cybersecurity Law of 2017, which, Wright explained, "allows the government to collect data, including encrypted data within its borders and internet infrastructure, and forces companies in Vietnam to allow the government access to all data."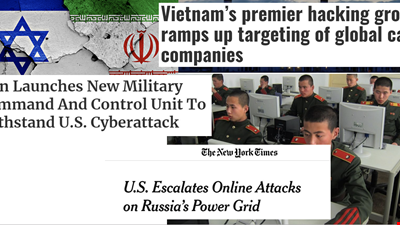 The law also limits the content allowed within Vietnam and enables the government to secure the nation against foreign and domestic threats to the people and the regime, with a focus on cyber-threats from criminals and advanced nation-state actors, Wright said.
As many of these laws enforce limitations of how citizens can use the internet, the information they can access and what business they are allowed to do, Wright said, "Some restrictions incite fear of being constantly monitored by technology and government forces and push users to the dark web for anonymity in their internet use. Many people are flocking to cryptocurrency forums and dark web tutorials for advice on how to stay anonymous, how to not be tracked by their government and how to use alternate currencies. As usership in dark web forums grow, business grows. The deep web is often a gateway to criminal forums and markets that clear-web users would not be exposed to."
Source: Information Security Magazine