No More Nugs after Telegrass Drug Bust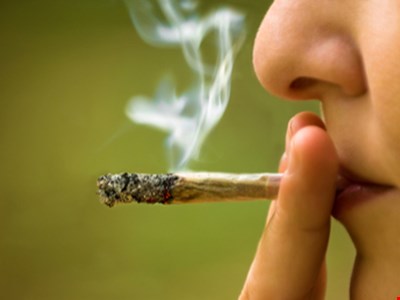 After months of investigating what was believed to be the largest online drug trafficking ring in the past decade, Israeli police, in conjunction with officers of the Security Service of Ukraine (SBU), have arrested 42 suspects, including the alleged leader.
According to SBU, "On March 12, Ukrainian law enforcers basing on the motion about international assistance, detained the head of the drug cartel in Kyiv, where he arrived to create 'business communication' with representatives of local criminal circles. Currently, the foreigner has been transferred to the National Police of Ukraine for the organization of his extradition to the native country."
"The announcement came a day after Prime Minister Benjamin Netanyahu said he was looking into the possibility of legalizing recreational cannabis use, in an apparent reaction to the surge in polls of a rival right-wing candidate who has made the issue a central plank of his platform," the Times of Israel reported.
The alleged drug trafficking group has reportedly been using Telegrass, an app developed by Amos Dov Silver, who was identified as the leader of the drug trafficking network by the Israeli and Ukrainian police.
Estimated to have more than 150,000 members from countries around the world, including the United States, Ukraine and Germany, the group has referred to itself as "like Uber but for weed" and is managed through the encrypted messaging app Telegraph.
"This app connects thousands of weed smokers with black market dealers," the Herb's Madison Margolin wrote in a product review of the Telegrass app.
As part of her review, Margolin shared a detailed history of how Silver came to develop Telegrass, noting that "his guiding philosophy is that everyone in the world should have access to cannabis, never mind what the local law may be. And that's served as the inspiration for his company Telegrass."
It's also likely what inspired the covert operation of law enforcement. On March 12, the months-long undercover investigation culminated in dozens of arrests. According to the Times of Israel, "People were taken for questioning under caution on suspicion of managing and funding a criminal organization, trading and providing dangerous drugs, brokering drug deals, money laundering, disrupting court proceedings, conspiring to commit a crime, tax offenses and more."
Source: Information Security Magazine