Presidential Hopefuls Leverage SXSW to Talk Cyber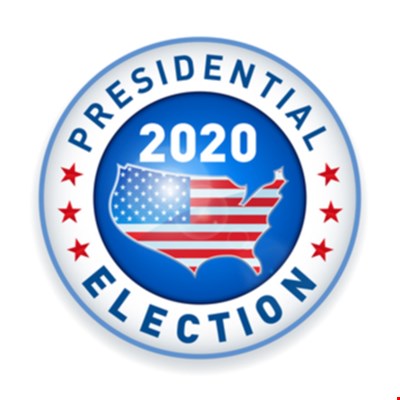 Despite Austin's South by Southwest (SXSW) conference and festival being largely focused on film and music, 2020 presidential candidates arrived in Texas ready to talk about data privacy and cybersecurity.
On March 8, Sen. Elizabeth Warren made headlines for her promise to break up big tech companies such as Amazon, Google, Facebook and Apple, while Sen. Amy Klobuchar proposed reforming antitrust laws and the possibility of taxing technology companies that profit from consumer data.
In an interview at SXSW, Warren argued that companies that have a platform where goods are sold should not be able to then create goods that can be sold on that platform. With Apple's app store, though, the security of the apps is a key consideration that must be part of the conversation. When pressed on the subject of security, Warren stated in an interview with The Verge:
Well, are they in competition with others who are developing the products? That's the problem all the way through this, and it's what you have to keep looking for.
If you run a platform where others come to sell, then you don't get to sell your own items on the platform because you have two comparative advantages. One, you've sucked up information about every buyer and every seller before you've made a decision about what you're going to sell. And second, you have the capacity – because you run the platform – to prefer your product over anyone else's product. It gives an enormous comparative advantage to the platform.
Both Warren and Klobuchar are targeting big tech companies under the guise of spurring innovation to preserve capitalism. In an interview with CBS correspondence Ed O'Keefe, Klobuchar talked about the need to revise existing antitrust laws, particularly in the tech space.
"We have seen an extraordinary amount of consolidation in these companies…I want to protect our capitalist system," she said.
The 2020 Democratic candidate also broached the idea of a tax on companies that profit from sharing private information. "If they are making money off of you, you should be making money off of them. So if they start sharing your data in a big way, we should start taxing them for that, and that money should go back to consumers, either to protect cybersecurity or to bring down our debt."
While data privacy is a paramount concern for many presidential hopefuls, dismantling big tech companies is not the path that each candidate would head down. "We need to discuss with the leaders of those companies their responsibility to the American people and their responsibility about privacy issues," said former Starbucks CEO Howard Shultz, who has yet to announce whether he will make a bid for 2020. "What Sen. Warren is offering is not a solution for the American people."
Source: Information Security Magazine