Privacy a Top Concern in 'Biometric Exit'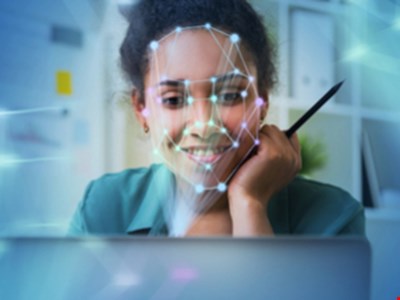 Despite bipartisan concerns over privacy, most airlines reportedly support the use of facial recognition, and the US Customs and Border Patrol (CBP) has implemented facial recognition in 17 international airports, including Atlanta, New York City, Boston, San Jose, Chicago, and two airports in Houston, according to American Military News.
Largely controversial because of privacy concerns, the facial recognition program will reportedly be in place across the country's top 20 airports by 2020, according to documents obtained earlier this month by BuzzFeedNews.
Intended to supplant the long-existing, time-consuming process of paper checking, the use of a cloud-based facial biometric matching service is touted as more secure and efficient. "CBP is solving a security challenge by adding a convenience for travelers. By partnering with airports and airlines to provide a secure stand-alone system that works quickly and reliably, which they will integrate into their boarding process, CBP does not have to rebuild everything from the ground up as we drive innovation across the travel experience," a CBP spokesperson told American Military News.
At the forefront of the opposition is the Electronic Privacy Information Center (EPIC), which said that under the Biometric Exit program "CBP would create exit records for passengers and retain them in CBP's Advance Passenger Information System ("APIS"). CBP officers would take a photo of the passenger and match it to a photo in the flight-specific galleries in the Automated Targeting System ("ATS") consisting of compilations of photos from the Automated Biometric Identification System ("IDENT"), the Department of State's Consolidated Consular Database, and U.S. Citizen and Immigration Service's Computer Linked Adjudication Information Management System ("CLAIM 3").
"Photos of U.S. citizens could be retained until their identities were confirmed, and the photos of non-U.S. citizens could be retained for up to fifteen years in the DVS system in ATS."
While supporters point to enhanced passenger convenience through the use of biometrics, it is not only EPIC that has raised some privacy concerns. "Convenience versus privacy will be one of the biggest issues that the US will grapple with over the next few years," said Ryan Wilk, VP of customer success for NuData Security, a Mastercard company.
"For airports, sporting events and brick-and-mortar stores, facial recognition would be convenient and easy to move people through at a faster pace. Facial recognition combined with passive biometrics can provide a quick and easy way of identifying people. However, transparency of the process, how data is stored and removed and what it is being used for are all procedures that will have to be hammered out to protect people's privacy."
Source: Information Security Magazine