Russia, Nigeria Use Law to Stop Speech Against Government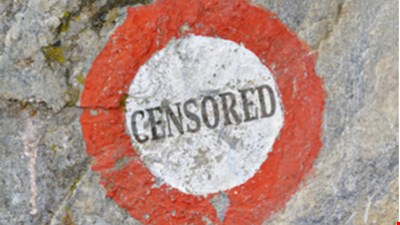 Russia has proposed legislation that would ban the spread of fake news, as well as the use of the internet to disrespect government officials and state symbols. The law appears to be similar to one enforced in Nigeria, where a journalist has been charged with cybercrimes for speaking out against the government, according to the Committee to Protect Journalists (CPJ).
The Russian news outlet, Meduza, reported that on March 6, 2019, the State Duma approved a bill banning fake news by an overwhelming 327 to 42 vote. According to CPJ, one lawmaker, the US-funded Radio Free Europe/Radio Liberty (RFE/RL), abstained from the vote. The bill makes the publication of fake news punishable by law, with the exclusion of newspapers, TV channels, radio stations and news aggregators. For those media outlets, sites spreading fake news will be blocked.
The head of the State Duma's information policy committee, Leonid Levin, told Meduza that journalists would first have an opportunity to "immediately" correct a mistake before the misinformation was blocked.
In Nigeria, Obinna Don Norman, owner and editor-in-chief of the online news outlet The Realm News, has reportedly been charged in an Abia magistrate court under both an anti-terrorism and kidnapping law from 2009 and Nigeria's 2015 cybercrime act, the CPJ said.
The two charge sheets fail to specify any articles or comments made by Norman that are related to the charges, though he adamantly asserts that his reporting and criticism of the Abia state government are the reasons for his arrest and detention, according to Jonathan Rozen, CPJ's Africa researcher.
"Norman has multiple lawyers now, but he did not have a lawyer present when he was first arraigned on March 1 on cybercrime charges," Rozen wrote in an email. "Since then, he has not been granted bail and remains in detention. Issac Anya, one of Norman's lawyers, told CPJ that a federal high court in Umuahia today reviewed Norman's bail application, but bail was not granted because jurisdiction was transferred to a state court as a result of yesterday's additional charge under an Abia state anti-terrorism and kidnapping law."
In addition, Rozen said that CPJ is currently investigating multiple instances of journalists being intimidated ahead of the March 9 elections and Nigeria's 2015 cybercrime act has been, in recent years, repeatedly used against the press.
Source: Information Security Magazine