Some Denver Voters No Longer Need Absentee Ballots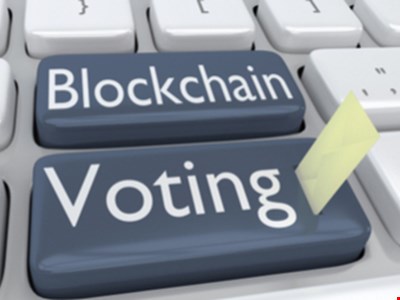 A new pilot program for mobile voting will allow active-duty military, their families and overseas travelers to vote via mobile device in upcoming Denver elections, according to Tusk Philanthropies.
Following West Virginia's mobile voting program implemented last year, Denver is now the second to launch a mobile voting pilot program. "With turnout this low in national elections, of course we're stuck with rampant polarization and dysfunction. That only changes if turnout soars. That only happens if we move into the 21st century and let people use the tool already in their pockets: their phone," said Nimit Sawhney, CEO and co-founder of Voatz, in a press release.
Blockchain encryption ensures that the voting is secured, and the ease of mobile voting will hopefully result in a higher voter turnout for members of the military and US citizens that are overseas come the May elections. "The Denver Elections Division deserves a tremendous amount of credit for being one of the first to implement an innovative and convenient solution to fix the underlying issues in our government," said Bradley Tusk, founder and CEO of Tusk Philanthropies.
To get the program under way, Denver is asking for volunteers to undergo the process of identity verification, which involves uploading a video with a picture of their photo ID and going through multifactor and biometric authentication in order to access the app where they will receive and cast their ballots.
After casting their votes, participants will receive a PDF confirmation of their ballot in order to ensure the information was recorded correctly.
"The Denver Elections Division is recognized nationally and internationally for putting voters first and for using technology to make voting easier and more transparent. We are widely known for being innovators in the world of election administration, so participating in this pilot program fits perfectly into our mission," said Jocelyn Bucaro, deputy director of Elections at Denver Clerk and Recorder, in the press release.
"We believe this technology has the potential to make voting easier and more secure not only for our active duty military and overseas citizens, but also for voters with disabilities, who could potentially vote independently and privately using their phones' assistive technology."
Source: Information Security Magazine