Sophos Boosts Endpoint Protection Suite with SurfRight Acquisition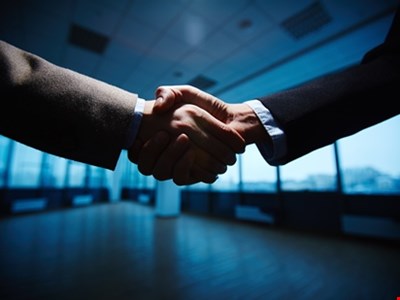 Sophos has announced the acquisition of Dutch endpoint security vendor SurfRight to boost its endpoint protection capabilities.
A provider of signature-less endpoint threat detection and response, SurfRight offers a portfolio of behavioral technologies which prevent, detect and remediate zero-day and sophisticated attacks by interrupting malware and advanced persistent threat (APT) vectors.
SurfRight's real time anti-exploit technology focuses on detecting and preventing the memory manipulations and abuses that allow malicious code to run in the first place. In particular, its HitmanPro.Alert 3 is designed to stop threats before they emerge and aims to protect your vulnerable software, data and identity against current and future attacks, without requiring prior knowledge of the attack or malicious program.
This acquisition will boost Sophos' endpoint protection portfolio by adding new defense tactics, delivered both on premise or in the cloud, while Sophos will integrate the SurfRight technology into its line of endpoint security solutions. This technology will then be available via its global network of 15,000+ channel partners.
SurfRight's technology will also further enhance Sophos' synchronized security strategy, in which multiple components of security protection, including network security and endpoint security, actively and continuously communicate with each other to create faster threat detection.
Kris Hagerman, CEO of Sophos, said: "SurfRight is a growing, profitable business with an established customer base and proven security capabilities. The team has engineered powerful, innovative next-generation endpoint technologies that provide multiple advanced protection and mitigation elements, and yet are simple to use.
"SurfRight's products embody the same product vision we have at Sophos – that even the most advanced IT security products should be simple to deploy and manage by organizations of any size. We are excited to welcome SurfRight to Sophos and look forward to introducing the benefits of this leading-edge technology to our global customer and partner base."
SurfRight CEO Mark Loman will join the Sophos Enduser Security Group, reporting to Dan Schiappa, senior vice president of Enduser Security at Sophos. Loman said: "Sophos offers SurfRight the opportunity to be part of a high-growth industry leader with a world-class channel and specialized product development teams to accelerate the delivery of our technology into IT organizations of all sizes.
"We built this new technology from the ground up to address every vector of an APT attack in an auto-responding, coordinated manner, thus enhancing the speed of detection and response. SurfRight's unique next generation endpoint security software complements Sophos' offerings and delivers advanced security capabilities to better protect businesses worldwide."
Source: Information Security Magazine